FAW Jiefang J7 Truck Makes a High-profile Debut in Shanghai
On October 27, FAW Jiefang Brand Strategic Conference was held in Shanghai Auto Exhibition Center. At the conference, the company officially released its new truck J7.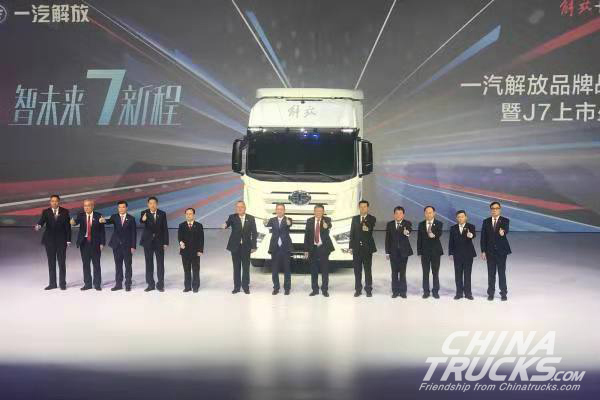 With seven years' research and development, J7 is considered a new milestone in China's heavy-duty truck industry. Having made a number of technological breakthroughs, the truck is set to make big splashes in the global truck market.
Equipped with a 550-horsepower engine and a 1,000-liter oil tank, J7 truck is able to achieve a maximum torque of 2,600 N.m. Its vehicle control unit (VCU), which was independently developed by FAW Jiefang, helps the vehicle achieve much higher level of intelligence and fully meet the logistic requirements in the 21st century. In addition, the driver's cockpit offers a more comfortable working environment for drivers thanks to its better NVH performance, larger interior space and a host of amenities for drivers.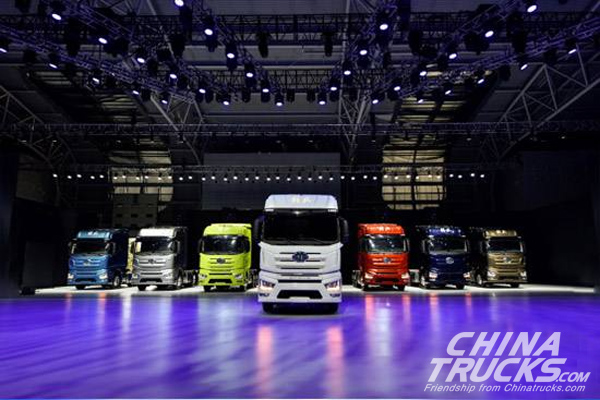 With internationally competitive fuel economy, J7 has significantly improved its active and passive safety standards. In addition, it reaches 1.5 million km in B10 life expectancy and only requires maintenance after driving for every 100,000 km.
According to Zhu Qixin, General Manager of FAW Jiefang,the company has further optimized its UNI_Q intelligent vehicle selection system UNI_S system, providing more customized vehicle products and personalized driving experience for drivers. (www.chinatrucks.com)