JMC Kaiyun Powerful Edition Awarded as 2018 Recommended logistics Vehicle
Recently, 2018 China Logistics Industry Entrepreneurial Meeting was successfully held in Jinan, Shandong province. Dozens of players in the logistics industry from both home and abroad attended this year's meeting. JMC Kaiyun light-duty truck with powerful engine was put on display during the meeting and successfully entered 2018 China Recommended Vehicles List for Logistics Industry.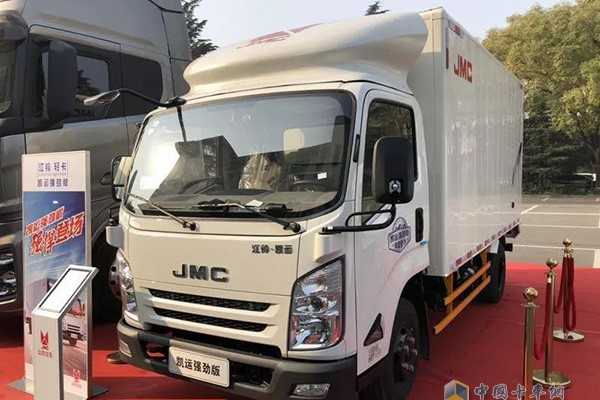 With a cargo tank measuring 2.3 meters in width and 20.6 cubic meters in space, Kaiyun light-duty truck fully meets various international standards and allows more efficient goods distribution.
Equipped with a 4D30 engine, the truck achieves a power of 95 kw and a torque of 340 N.m. Even when fully loaded, it can accelerate quickly from a standstill. Being able to operate at a constant speed, it achieves higher fuel economy and safety standards. (www.chinatrucks.com)