FAW Jiefang , Bosch Reach Agreement in Offering FOTA
On May 13, FAW Jiefang and Bosch officially signed a strategic cooperation agreement in Stuttgart, Germany. According to their agreement, the two parties will carry out cooperation in a number of areas, such as intelligent vehicle technologies, internet-connected vehicles, new energy vehicles, vehicles with National VI Emission Standards.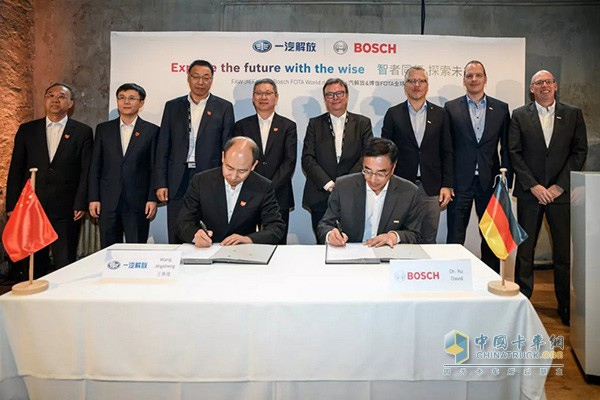 On May 15 at Bosch Connected World (BCW), FAW Jiefang and Bosch jointly rolled out FOTA, an upgraded technology for commercial vehicles. The new technology is set to make Jiefang commercial vehicles more intelligent and cut the company's production costs.
By cooperating with Bosch, FAW Jiefang aims to further strengthen its overall competitiveness in the global market and upgrade commercial vehicles.