XCMG Fire Trucks Are Delivered in Batches
Recently, 18 units of SG20 fire trucks with large red flowers, are ready to go to the frontier of emergency rescue soon. Following the instructions of Wang Weifeng, Party Secretary of Tongshan District Committee, these trucks will approach into the towns and villages in Tongshan to provide support for emergency rescue.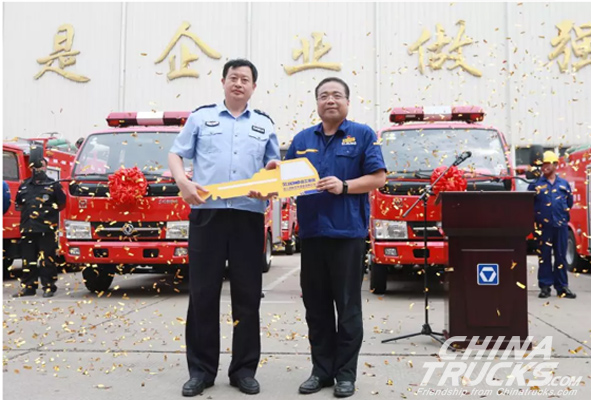 Ge Xuxiao, Deputy Head of Tongshan District, Party Secretary and Director of the Public Security Bureau in Tongshan District, Zhu Yaqiao, Political Commissar of the Public Security Bureau in Tongshan District, Gong Yanming, Deputy Director of the Finance Bureau in Tongshan District, Li Mingyu, Deputy Director of the Emergency Management Bureau in Tongshan District, Wu Ronggang, the Battalion Chief of Tongshan Fire Brigade, Li Qianjin, General Manager and Party Secretary of XCMG Fire-fighting, and more than 200 people consisting of leaders from villages and towns, police stations, XCMG Fire-fighting and staff representatives witnessed this glorious moment together.
The order of the 18 fire-extinguishing water tankers not only demonstrates the trust of the Tongshan District government on XCMG products, but also breaks the bulk sales record of XCMG fire-extinguishing water tankers.
XCMG has always been ploughing deeply in the professional field of fire trucks, providing high-quality and high-efficiency fire emergency rescue equipment for the society, and actively participating in various fire drills and rescue activities. In this March, XCMG accomplished the cleanup, search and rescue in the core explosion zone in Xiangshui explosion accident. This sets a paradigm for military-enterprise cooperation and has been well acknowledged and highly evaluated by the Ministry of National Emergency Management, Jiangsu Provincial Fire Rescue Corps and Xuzhou Fire Rescue Detachment.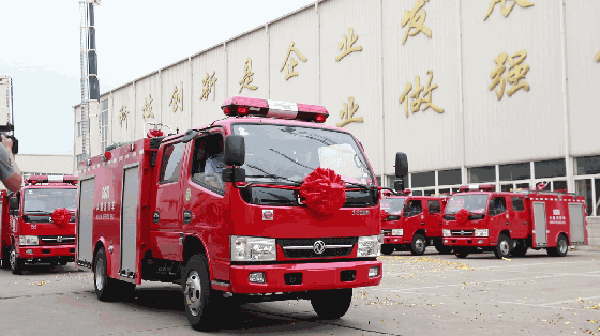 Since the beginning of this year, XCMG has signed strategic cooperation agreements with multiple provincial fire rescue organizations in Jiangsu, and provided professional and complete emergency rescue equipment in social security emergency safeguard such as earthquake relief, disaster reduction, safety construction and emergency rescue.
In the future, XCMG will take it as its mission to safeguard the common security of the country and guarantee the response to emergencies, put forth effort to build a number of internationally advanced, complete and intelligent emergency rescue equipment, vigorously support the rapid development of China's security industry, and become a world-class brand with international competitiveness in China's security industry.