SAIC Power 12E + Hongyan Dump Truck Received High Recognition
Date:
2021-07-02
Source:
chinaspv.com
July 2, 2021, Chaoyang, China, To know about engine and supportive vehicle's service conditions, service team of SDEC in Liaoning visited SAIC Hongyan dump truck customers in the region. In particular, one customer working for iron powder transportation gave high praise to Hongyan 430 horsepower dump truck equipped with SAIC Power 12E engine.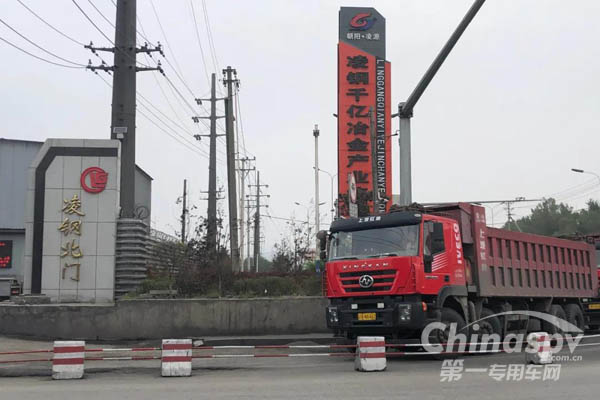 Hongyan 430 dump truck adopts high strength alloy material in chassis and has higher stability; front axle adopts forge and press flanged beam and experience 700,000 times fatigue tests, with large axle load and high bearing capacity, which largely increase strength pf extension and have high safety and reliability under atrocious working conditions.
And SAIC Power 12E engines can meet heavy-duty commercial vehicles' demands in high reliability, high efficiency and low fuel consumption. The maximum power of 460hp and maximum torque of 2,200N.m can provide better service than its competitors and have higher gradeability and no loss of power in plateau. Besides, 12E engines has better fuel economy with lower fuel consumption of 8% - 10%.
SAIC Hongyan dump truck equipped with SAIC Power 12E engine not only receives popularities in Chaoyang, Liaoning, but also wins national reputation and becomes major force in goods transportation and city construction for many enterprises.