XCMG Delivered 50 Units Tractors to Hebei
Date:
2021-07-15
Author:
Rosy
Source:
chinaspv.com
July 15, 2021, Hebei, China, Lately, XCMG delivered 50 units charged tractors to Hebei, which will inject green power to carbon neutrality in steel industry.
The delivered pure electric charged tractors adopt Hanfeng G7 driving room, equipped with golden power assembly and large-power motor, which can be widely used in ports, mines, freight yards, urban and rural logistics and other short-distance transportation.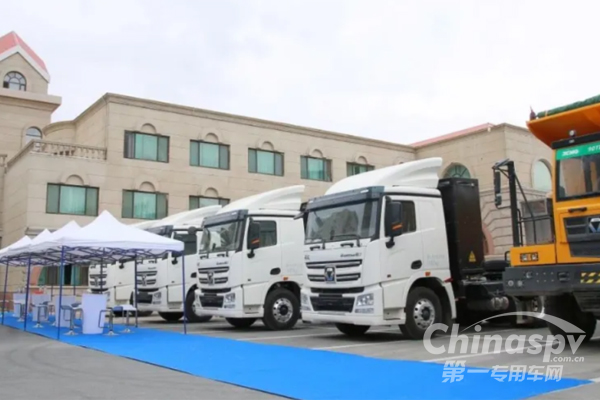 The customer has ordered 38 units tractors previously, and purchased 50 units again to support XCMG's new energy products.
XCMG heavy-duty truck is one of the leading enterprises in China which has the most complete types of products, strongest R&D ability and optimal integral electric solutions. Over 3,000 units new energy products were put into operation and got rich actual operation cases and data.
Under normal driving, XCMG new energy heavy-duty truck consumes about 150 to 160 yuan per 100km, half of that for fuel oil products, and has lower maintenance costs by over 20% than traditional fuel oil products. In addition to service policies within life cycle, XCMG also provides quality guarantee within 5 years or 400,000km for core components.
After years' of efforts, XCMG owns over 20 types of products applied in highway arterial, city logistics, short-distance barge, municipal environmental sanitation and mine construction and other scenarios, and more than 100 patents for invention and core technologies.