IVECO Delivered 80 Units Police Vans to Fuxin Police Office
Date:
2021-07-15
Source:
chinaspv.com
July 15, 2021, Fuxin, China, Lately, Nanjing IVECO delivered the first batch of 80 units police vans to Fuxin police office. The vehicles will be used in law enforcement and guaranteeing city safety.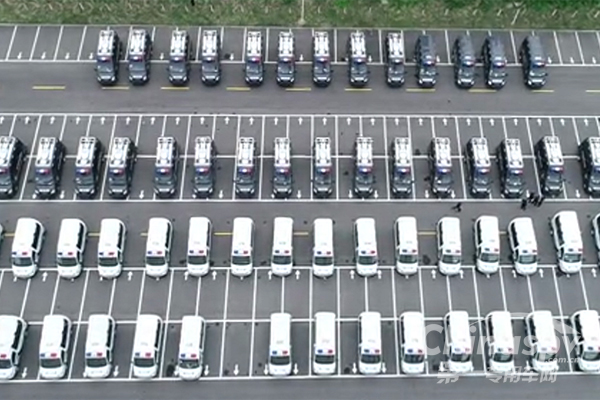 To guarantee safe and effective work, IVECO police vans are modified according to IVECO Ousheng 2021 with excellent technique, large space and broad horizon to meet actual demands. Besides, IVECO police vans are equipped with multiple intelligent active and passive safe protection systems, which can ensure safe driving of police. At the same time, IVECO police vans have high comfortability and can pass different kinds of roads easily. It is worth mentioning that the police van, equipped with 2.0T turbo charger diesel engine, has maximum power of 107Kw, maximum torque of 350 N•m and peak torque can be reached in 1,800rmp.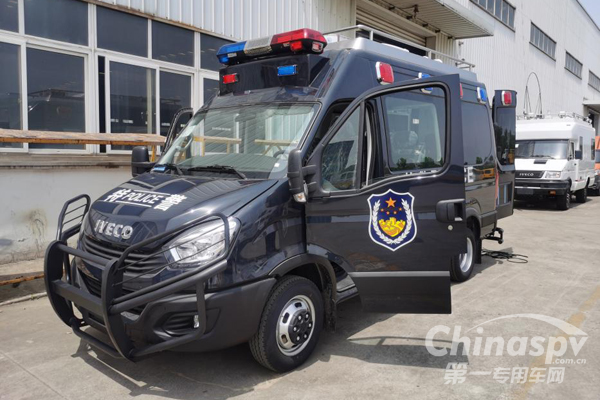 Nanjing IVECO always gives priority to customers and market, builds tridimensional product distribution and continues to customize high quality products to meet demands for segment markets. Therefore, Nanjing IVECO's special vehicle has become the first choice of all levels of local government and enterprises.