Cummins' 900,000th Generator Went Offline
Date:
2021-07-21
Author:
Alice
Source:
chinaspv.com
July 21, 2021, Wuxi, China, On July 16, As a present to the 25th anniversary of Cummins Generator Technologies (China) Co., Ltd. (hereinafter referred to as "CGTC"), the 900,000th generator and the first S9 generator went offline officially in Wuxi factory and was delivered to Cummins Power China Wuhan factory.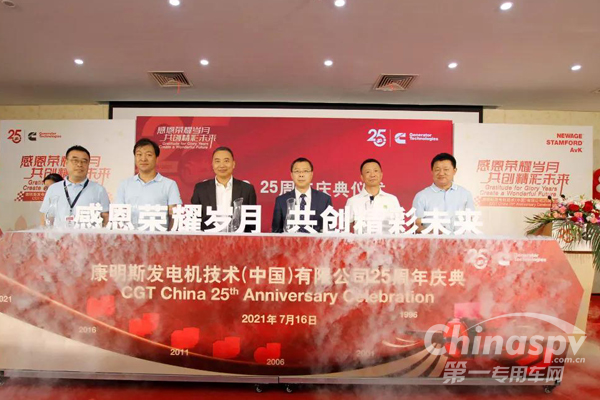 S9 series high-voltage generator continues the advanced Corecooling technology of S series and offers H grade insulation system. The generator has high voltage power density, compact design, high reliability, high security and high efficiency and accords with market power output; the maximum power of 3,600kW can be reached at 50Hz. The generator can be applied in data center, power plant, co-generation and key protection fields.
Xiang Yongdong, general manager of Cummins China Power System, highly recognized that CGTC is an important part of Cummins Power System in China, who not only achieved Cummins "one-station solution", but also made excellent contributions to business development in China. CGTC assists Cummins to make breakthroughs in "one-station solution" whether in mine, oil and gas filed, railway, marine market or booming data center.
As the 900,000th generator produced by CGTC Wuxi factory, the successful offline of S9 generator marked another milestone of CGTC in China. In the future, Cummins generator technology will always combine Cummins generator global resources to focus on the whole value-chain including product R&D, manufacture, operation and service and continue to provide customers with global standard products and services.