JAC Shuailing High-end Refrigerated Vans Meet Users' Demands
Date:
2021-08-04
Author:
Nancy
Source:
chinaspv.com
August 4, 2021, Anhui, China, As the leader in China's high-end light-duty truck industry, Shuailing launched high-end customized refrigerated vans to solve users' problems and create more value for users.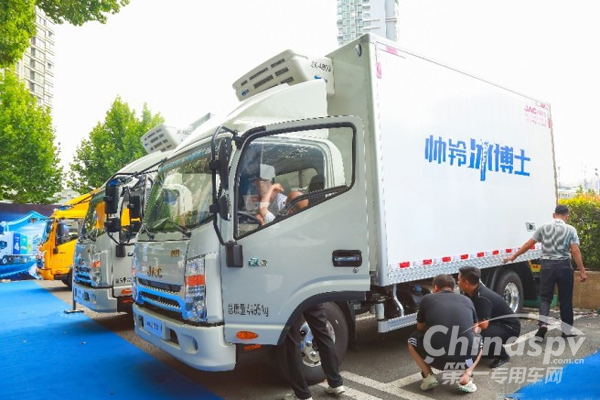 In terms of power, Shuailing, equipped with Anhui Cummins 160 national VI power platform, has a peak torque of 430Nm and low sped torque of 360Nm, which provides strong power for customers.
Considering diversity of cold-chain logistics, Shuailing has cargo vans with different sizes, of which the largest is 23.5m³. Transportation efficiency can be increased with large loading capacity.
Shuailing refrigerated van decreases self-weight by 10% due to 180 light weight cold-chain customized chassis and large quantity of aluminum alloy parts.
Shuailing refrigerated van consumes 2L less fuel per 100km compared with competitors due to 2000bar high-pressure common rail system and 99% transmission efficiency.
Besides, Shuailing refrigerated van enjoys 60,000km maintenance period in engine, transmission and rear axle.
Shuailing refrigerated van provides one-station, timely and efficient service for customers relying on over 2,100 service stations globally.