NAVECO Recreational Vehicles Received over 80 Orders
Date:
2021-08-05
Author:
Alice
Source:
chinaspv.com
August 5, 2021, Beijing, China, On August 1, 2021 Fourth Beijing Recreational Vehicle Tourism Culture Expo ended. NAVECO recreational vehicles received over 80 orders on the site and gained high reputation.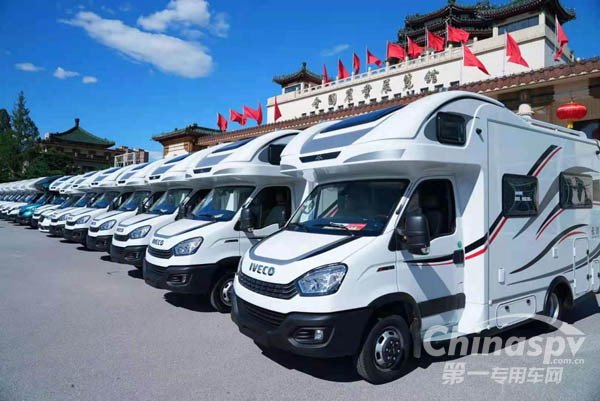 Benefited from light-duty commercial vehicle unique beam structure chassis design, large loading capacity and easy modification, NAVECO is popular among customers. And with the launch of 8AT and national VI products, NAVECO recreational vehicles' sales exceeded 10,000 units. And the large quantity of orders on the expo proved NAVECO's leading position in China's recreational vehicle industry.
IVECO chassis has always been the first choice in the recreational vehicle modification market due to easy modification and high reliability. 3.0T diesel supercharged engine, ZF 8AT transmission, air suspension and other configurations gained great popularity for IVECO chassis.
NAVECO has always been dedicated to providing customers with high-quality life experience and excellent recreational vehicles. NAVECO recreational vehicles make customers feel at home even in long-distance travel.