Guangtaihe Supply Chain Purchased 15 Units Volvo FH460
Date:
2021-08-05
Source:
chinaspv.com
August 5, 2021, Beijing, China, On July 30, Guangtaihe Supply Chain Management (Beijing) Co., Ltd. Purchased 15 units new generation FH460 62T series trucks to serve in precise instrument, automobile accessories and cold-chain transportation.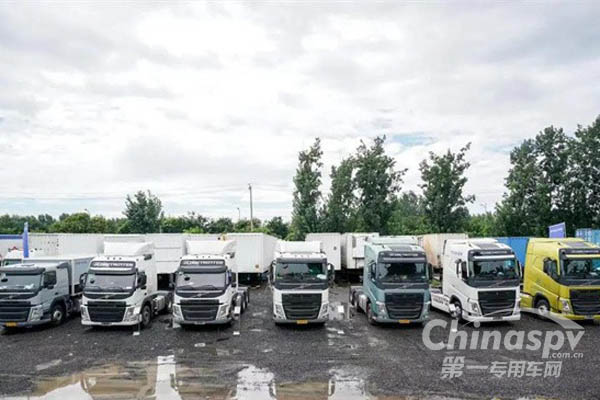 Guangtaihe Supply Chain Management (Beijing) Co., Ltd. has become Volvo's loyal user after it purchased Volvo FH420 42T series for the first time in 2008. Volvo trucks' excellent performance, perfect service and high attendance ensure efficient operation and development. Even faced with the epidemic, Guangtaihe Supply Chain has enough competitiveness in market shares, operation network and service quality.
Guangtaihe Supply Chain Management (Beijing) Co., Ltd. purchased Volvo FH series, which enjoy high reputation in high-end truck market, due to its high comfortability, security and reliability.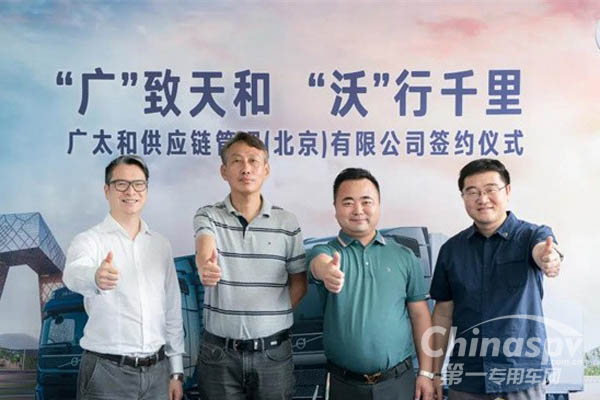 The signing proved customers' recognition and trust for Volvo again. As the global advanced truck manufacturer and transportation case providers, Volvo has not only led the truck development trend with advanced technology and excellent quality during the 100 years development, but also injected new momentum to China high-end truck market and met customers' diverse demands with safety, quality and environmental protection ideas.
In the future, Volvo truck will provide Chinese customers with customized solutions by professional sale and service teams to help customers to achieve high attendance and become customers' loyal partner.