Valin Hanma Electric Heavy-duty Trucks were Delivered to Tianjin in Batch
Date:
2021-08-09
Author:
Rosy
Source:
chinaspv.com
August 9, 2021, Tianjin, On August 5, 20 units Valin Hanma electric heavy-duty trucks were delivered to New Tianjin Steel Group.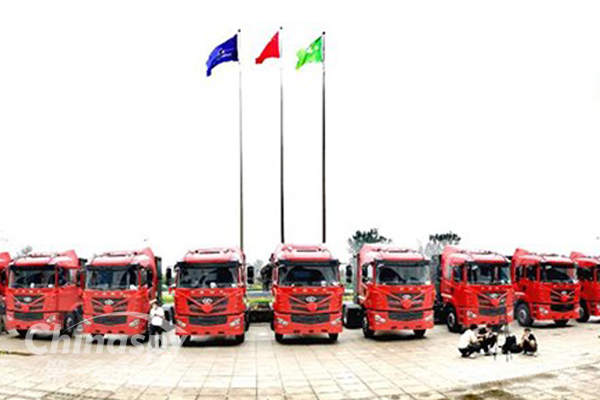 The successful delivery is a result of mutual trust and shared visions of green transportation construction and carbon peak and carbon neutrality goals.
The delivered Hanma H7 heavy-duty truck, equipped with 360KW motor and 282kWh CATL battery, has strong power, lower electricity consumption of 10%~15% and can charge within 3 to 5 minutes. With mature technology, high quality, zero pollution, zero emission, high safety, long battery life, high flexibility and other advantages, Hanma electric heavy-duty trucks can be widely used in mines, steel factories, mixing plants, ports and construction sites after finishing one million kilometers market tests and accumulating abundant experience. Since launched in the market, Hanma electric heavy-duty truck has received high popularity after being putting into operation in Beijing, Shanghai, Inner Mongolia, Shanxi, Hebei, Henan, Guizhou, Hainan, etc. and gained good social, economic and environmental protection benefits. The truck's market share reached 22.31% in the first half of 2021, ranking first in the industry.
It is believed that Valin Hanma electric heavy-duty trucks will earn more customers' trust and make contributions to green and low-carbon development for the industry relying on high-quality products and technology innovation.