Weicai Released Semiannual Reports in 2021
Date:
2021-09-03
Author:
Nancy
Source:
chinaspv.com
September 3, 2021, Shandong, China, In the first half of 2021, Weichai achieved an operating revenue of RMB126.39 billion, up by 33.8% YOY; a net profit attributable to shared holders of the list company of RMB6.43 billion, up by 37.4% YOY; and earnings per share were RMB0.80.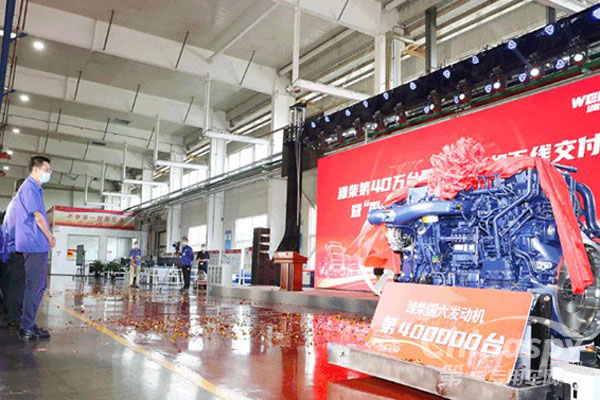 During the period, Weichai sold 671,000 units engines, up by 42.8% YOY; 802,000 units transmissions, up by 32.4% YOY; and 638,000 units axles, up by 19.5% YOY.

Sales of heavy-duty trucks were 339,000 units, and market shares increased by 3.2% to 32.4%; sales of national VI engine increased by 108% YOY, ranking top in the industry; those of non-road engine went up by 43.1% to 177,000 units. At the same time, income of large-bore engine reached RMB520 million, up by 24.2%; large-tonnage excavator equipped with high-end hydraumatic had excellent performance and was promoted rapidly in the market, the income of which was RMB290 million in the first half of 2021, up by 27.3% YOY.

During the period, plug-in hybrid power products were launched into market and received batch orders; heavy-duty trucks equipped with 160kW hydrogen cell system finished cold area tests; power battery were matched with hydraulic aerial cage, airport tractor, forklift and other high-end segment market and achieved batch export; and Weichai new energy power system was equipped in global first electric bulldozer.