SAIC Delivered 1,000 Units H300 Express Delivery Vehicles
Date:
2021-09-10
Author:
Grace
Source:
chinaspv.com
September 10, 2021, Shanghai, China, Lately, SAIC Light-duty Truck delivered 1,000 units H300 express delivery vehicles again.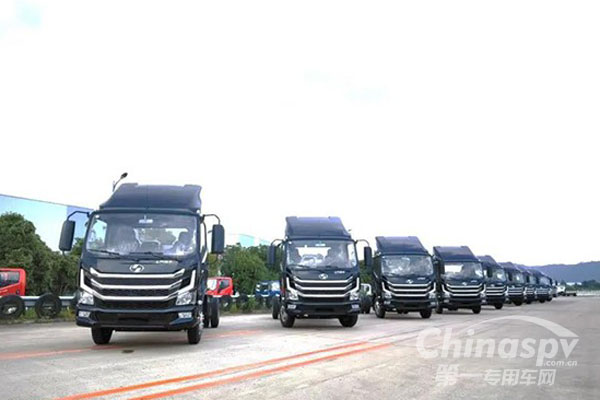 SAIC light-duty truck adopts SAIC V power engine + Marelli AMT, which has strong power, high fuel economy and high reliability. After experiencing more than 20,000h bench test and 1 million kilometers road test, SAIC V power engine combines strong power, high reliability and high fuel economy. Rated power increases by 5% and maximum torque increases by 14%, which can ensure smooth operation.

SAIC light-duty truck plays an important part in delivering and assists express business to develop with light weight design, comfortability and efficiency.
China Special Vehicle News Recommendation
China Special Car Recommendation
China Special Car Parts
China Special Car Manufacturers