19 Units Yutong Sanitation Vehicles Delivered to Hunan
Date:
2021-09-13
Author:
Alice
Source:
chinaspv.com
September 13, 2021, Hunan, China, Lately, 19 units Yutong sanitation vehicles were delivered to Shaoyang Yucheng Environmental Engineering Co., Ltd. in batches. These vehicles will help the local area build a beautiful ecological and livable environment with more efficient sanitation operations and refined management.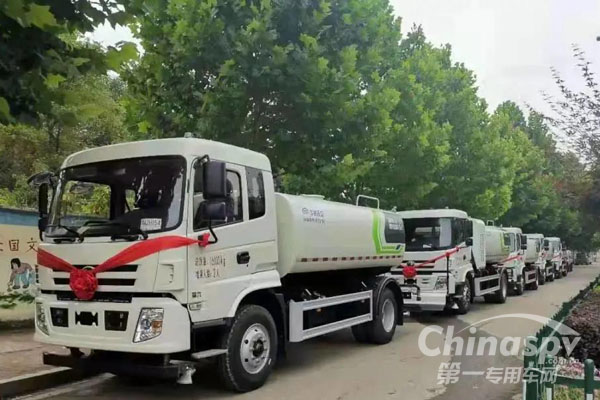 The delivered vehicles cover sanitation vehicles in many fields such as road cleaning, water spraying and dust suppression, and domestic garbage collection and transportation. Different types of sanitation vehicles will further improve the efficiency of the sanitation work in Shaoyang and help build a beautiful urban environment.

Yutong Sanitation has been deeply involved in the field of sanitation equipment for many years. By adopting special chassis and comprehensive technical upgrades, it has improved the emission standards, and provided customized products and services to customers relying on Yutong's intelligent sanitation cloud platform technical support.

In line with the original intention of making urban life better and insisting on product innovation and technology R&D, Yutong Sanitation will provide high-quality products and services to guarantee the efficient operation of sanitation vehicles, and help Shaoyang fight in pollution prevention and control and build beautiful environment that is ecologically livable.
China Special Vehicle News Recommendation
China Special Car Recommendation
China Special Car Parts
China Special Car Manufacturers