100 Units Dongfeng Tianlong Tractors Delivered to Chongqing
Date:
2021-09-13
Author:
Grace
Source:
chinaspv.com
September 13, 2021, Chongqing, China, On September 7, Dongfeng Trucks Co., Ltd. held a ceremony for 100 Dongfeng Tianlong KL coal transportation gas tractors, 50 of which were delivered on the site.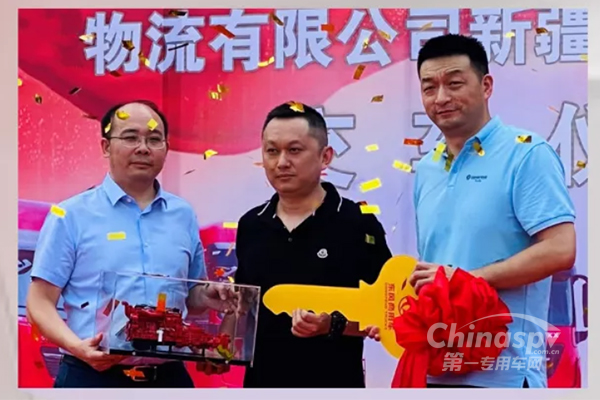 Chongqing HJY Logistics, the buyer, has been cooperating with Dongfeng for more than 10 years and currently has more than 200 units Dongfeng vehicles.

In order to better serve customers, Dongfeng Trucks develops customized models suitable for the customer's operating scenarios in response to customer needs.

The first batch of Dongfeng Tianlong KL tractors will undertake the coal transportation task of 1,700 kilometers from Xinjiang to Gansu. The long distance and poor working conditions have demanding requirements on vehicle performance.

Dongfeng Tianlong gas tractor is equipped with Dongfeng Cummins Z15N engine, Dongfeng Loong-Gine DT14 manual transmission, and the newly upgraded Dongfeng Dana 440 axle, which meets National VI B emission standards. With 4700ps horsepower and 2300N.m torque, the power output is stable and powerful. At the same time, the gas consumption of Dongfeng Tianlong KL tractor is 8-10% lower than that of the industry, and the weight of the whole vehicle is reduced by 240kg. The vehicle has high reliability because it has experienced over 2 million kilometers reliability experiments and passed high-temperature, high-cold, and high-altitude tests.