Dongfeng Cummins Engine Assists in National VI Tests
Date:
2021-09-15
Author:
Grace
Source:
chinaspv.com
September 15, 2021, Hubei, China, On September 6, 2021, Dongfeng Tianlong flagship national VI 520 started full-condition fuel tests. This flagship national VI 520 is equipped with Dongfeng Cummins Z14 ultra-low fuel consumption engine and Dongfeng Cummins integrated power chain, which is highly integrated with Endurant AMT.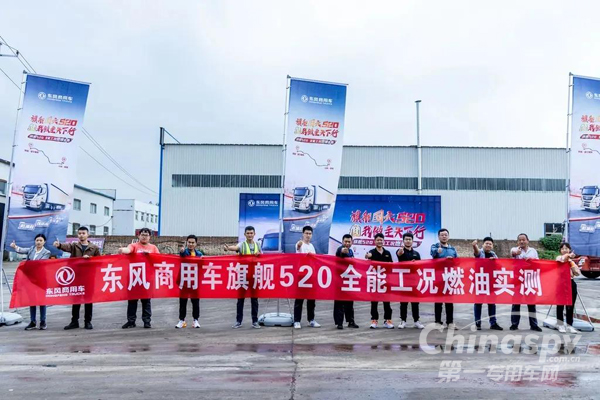 Eight lightweight designs, with an overall weight reduction of 250kg, five fuel-saving measures such as a low-friction power cylinder and a high-efficiency supercharging system to reduce fuel consumption;

Integrated design, which optimizes the control matching of engine torque and gearbox shifting, and the transmission efficiency is as high as 99.8%;

According to actual working conditions, imitating excellent driving habits, the shift frequency is 25% lower than similar AMT products, and the fuel consumption is lower;

Realize the precise injection of lubricating oil to the friction part, reduce lubricating oil loss and energy consumption;

The overall fuel consumption is reduced by more than 3%.

Self-adjusting clutch, maintenance-free and no need to adjust and lubricate, thus attendance is improved;

The design of replaceable input shaft sleeve and no need to remove the gearbox ensure more convenient maintenance;

Long replacement cycle and maintenance-free clutch for life dispel users' worries.