FAST Assists Steel Industry Green Development
Date:
2021-09-15
Author:
Nancy
Source:
chinaspv.com
September 15, 2021, Xi'an, China, Lately, a batch of pure electric tractors and dump trucks equipped with FAST 6E240 new energy electric drive products rolled off the production line and will be delivered to customers. This batch of vehicles were purchased by a large steel company, whom FAST new energy products will help to build a "zero emission" green enterprise and fully realize the goal of "carbon peak and carbon neutrality"!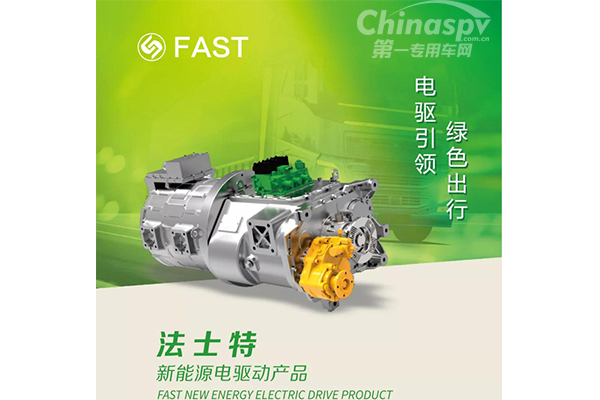 FAST 6E240 is widely recognized by end users for its reliable quality, efficient power performance, low energy consumption, and low noise. At present, it has been fully equipped with all domestic trucks, buses, construction machinery OEMs and new manufacturers in batches and continues to lead the trend of the new energy market!

The energy management algorithm developed by FAST can automatically adjust the intensity of energy recovery according to different working conditions, reasonably manage the energy consumption of accessories, and be more economical and energy-saving, providing strong power for the entire vehicle.