Foton Medical Vans Delivered in Hunan

www.chinaspv.com: 6th June 2014, the delivery ceremony of Foton vans (MPX-S) was held in Hunan Provincial Department of Public Health, which are used as medical treatment vehicles. The related authority leaders, Zhao Houzhu, vice president of Foton Group and Han Peng, deputy minister of Commercial Vehicle Department of Foton attended it. Seventy-five Foton medical vans will be used for the local public health development since the delivery.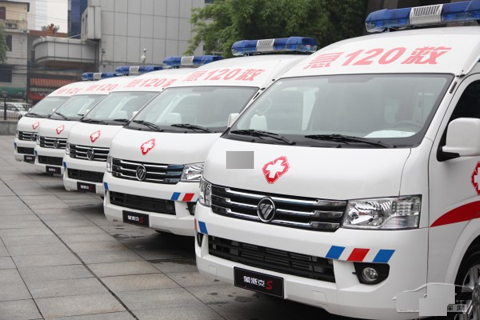 The local health authority actively strengthens the primary-level development of medical care, answering the national appeal. These medical vans serve the local strategic requirements and even each unit works as a mobile health center.

Mr. Zhao introduced that Foton medical vans adopt the global advanced concepts of ambulances, equipped with professional first-aid appliance approach on vehicles, qualified among the most advanced ambulances in China. Outstanding features of those vans include some points. Firstly, Cummins engines are deployed, capable of no heavy maintenance during the driving range of 500,000 km, durable, reliable and fuel-efficiency. Secondly, vehicle body is 40mm wider than that of the same class, open interior space. Thirdly, the super loading capacity is stronger 20% than that of the same class, solid and comfortable. Safety facilities coordinate with highly indentified body structure. Per the domestic counterpart at the same type, Foton vans perform well to meet the medical requirements as ambulances.