LLIT Appeared on BUS & TRUCK EXPO 2018
From November 1 to November 3, BUS & TRUCK EXPO 2018 was successfully held in Bangkok, Thailand. Linglong International Tire (Thailand) Co.,Ltd. (LLIT) appeared on this show with its excellent products including KTS300, LFL185, LDL186, KMA400, and LAU603 etc., attracting the attention of a large number of guests and customers.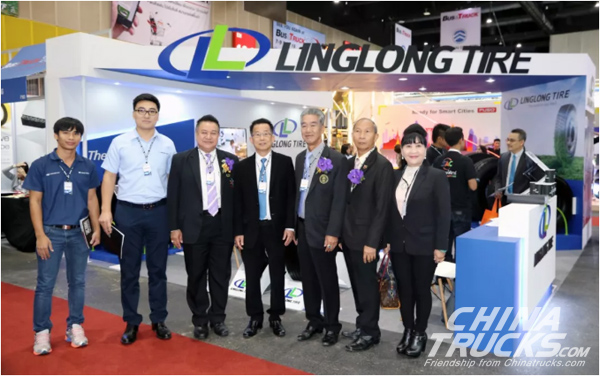 BUS & TRUCK EXPO is held every year. The exhibition is a complete platform for all players in commercial vehicle industry. The exposition exhibits latest technologies and innovations from worldwide manufacturers and suppliers, and also provides an opportunity for the entire industry to share their expertise and experiences, in order to accelerate business growth.
Since its establishment on the east coast of Thailand, LLIT has been continuously strengthening its local marketing and promoting its local development. Currently, there are more than 300 Linglong brand shops in Thailand, providing excellent products as well as high quality service to the local people. (www.chinatrucks.com)