Journalists from Home and Abroad Visit Foton Motor in Beijing
Journalists of 48 media organizations from more than 30 countries and regions joined a press tour in Beijing to visit the city's high-end manufacturing companies and its tech hub Zhongguancun on Thursday.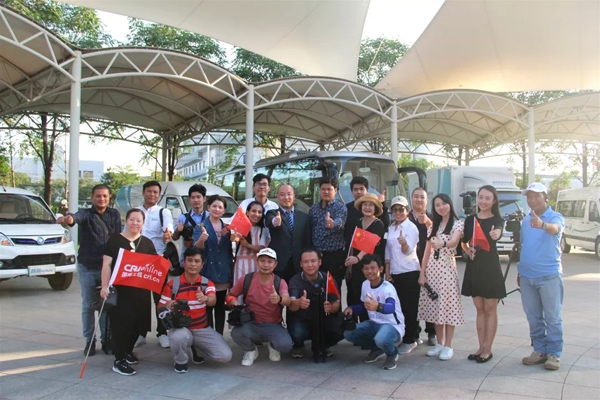 The press tour was organized by the press center for the celebration of the 70th anniversary of the founding of the People's Republic of China and the Information Office of Beijing Municipal People's Government. The more than 60 participating journalists represented media outlets including Agence France Presse (AFP) of France, Yomiuri Shimbun of Japan, Handelsblatt of Germany, and Dong-A Ilbo of South Korea.
The journalists were first invited to ride electric self-driving buses at Beiqi Foton Automobile Co. Used as shuttle buses in parks and scenic spots, the vehicles can run up to 250 kilometers on a single charge. The buses are equipped with four laser radars helping to sense road obstacles and cameras to identify traffic lights and lanes.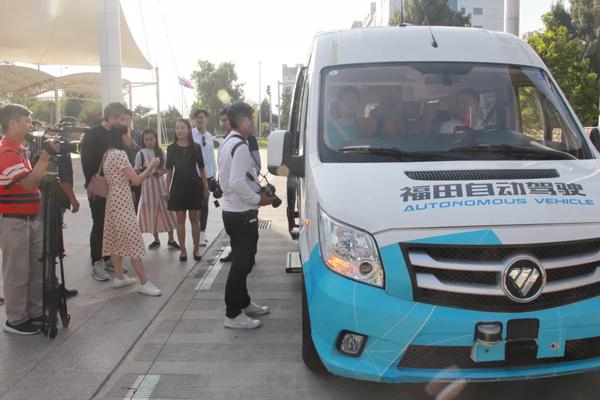 As an exemplary enterprise of Beijing's high-end manufacturing, Beiqi Foton produces a wide range of vehicles fueled by diesel, gasoline, hybrid power, electricity and hydrogen. The company has exported 560,000 commercial vehicles, most among Chinese commercial vehicle exporters in each of the last eight years.
According to Tian Juntao from Intelligent Connected Vehicle Research Institute of Beiqi Foton, the company has been on top of the industry trend of new-energy vehicles, and its energy-saving and new energy technologies are used in all vehicles models including trucks, coaches, and multi-functional vehicles. The new energy products also offer a "human-machine-electricity" integrated intelligent operation platform.