Foton Brock Delivered Sanitation Vehicles to Chongqing
Date:
2021-07-02
Source:
chinaspv.com
June 30, 2021, Chongqing, China, Foton Brock delivered about 100 units sanitation vehicles successfully in Chongqing Binnan Group Building. These delivered vehicles will be distributed to project units in batches to participate in the city cleaning in Chongqing.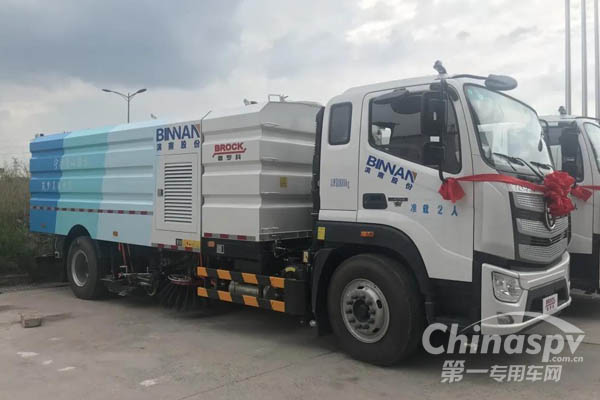 Li Wenning, president of Chongqing Binnan Group said, these batch of Foton Brock sanitation vehicles will solve actual problems such as a lack of sanitation equipment and environmental emission standards remaining to be improved and will help further improve environmental sanitation quality.
Pan Linbo, president of Foton Brock introduced, with the higher demands from sanitation agencies, Foton Brock positioned products to mid-to-high end and owned whole vehicle control and integration, intelligent safety test and other core technologies. These delivered sanitation vehicles will perfectly meet Chongqing city sanitation work demands with high quality.
The purchase of Binnan Group is not only a recognition to Brock brand, but also a prelude for more cooperation. On the site, both sides signed strategic cooperation agreement and will promote the harmonious coexistence of city development and ecosystem.
The delivered sanitation vehicles include 18t cleaning sweeper, 3t road maintenance vehicle, 18t sprinkler, 18t high pressure sweeper and 18t multi-functional dust suppression truck, which are about 100 units in total and cover several fields in city sanitation. The vehicles all meet national VI emission standards, which are not only in line with the current policy trend, but also contribute to blue sky protection campaign.