Foton Delivered 25 Units Sanitation Vehicles to Mongolia
Date:
2021-07-29
Author:
Rosy
Source:
chinaspv.com
July 30, 2021, Ulaanbaatar, Mongolia, On July 28, Foton delivered 25 units sanitation vehicles to Ulaanbaatar, Mongolia, which will be used to clean and transport garbage in 9 urban districts in Ulaanbaatar. The successful delivery was completed through cooperation under closed port and severe epidemic.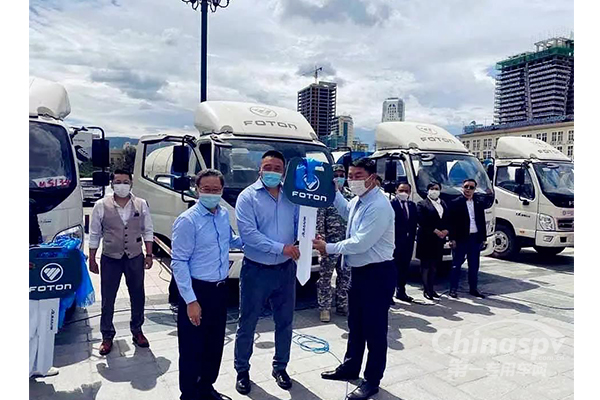 Gangtemuer, general manager of Ulaanbaatar city and mayor's office director, said, "Mongolia faces a shortage of garbage truck." After purchasing 163 units garbage trucks in 2012 with municipal budget, Ulaanbaatar didn't make another purchase, which resulted to slow cleanup and transport of garbage in Mongolian yurts, summer residences and apartments.
Faced with Ulaanbaatar's improved environment quality demands, Foton customized sanitary vehicles can meet high attendance standard and exceed its competitors in comfortability and other aspects.

The delivered vehicles enjoyed a warranty period of 5 to 8 years and maintenance and spare parts center has been established in Ulaanbaatar to ensure the high attendance and solve users' problems.