Cummins F2.5 Light Diesel Engine Launched in Foton Cummins
Date:
2021-09-08
Author:
Nancy
Source:
chinaspv.com
September 8, 2021, Beijing, China, Lately, Cummins F2.5L light diesel engine with national VI emission standards customized for light-duty trucks was launched in Beijing Foton Cummins Engine Corporation. The engine followed Cummins F series excellent power and combined high-end intelligent technology, which can meet customized demands as well as end users' expectations of blue plate light-duty trucks' high attendance.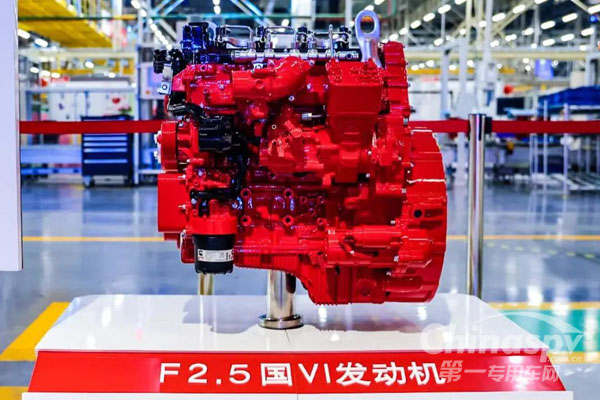 The launch of Cummins 2.5L engine on the Chinese market was a fruit of customized product strategy, and further enriched Cummins national VI products.

Based on excellent performance of F series engine, Cummins F2.5 engine was upgraded in reliability, power, fuel economy and comfortability according to working conditions.

The latest launched Cummins F2.5 light engine will be first equipped in Foton Aumark and Ollin. In the future, it will be equipped in other light-duty trucks and exported to overseas market to serve more customers.
China Special Vehicle News Recommendation
China Special Car Recommendation
China Special Car Parts