Foton Forland Held its 2018 Mid-term Business Conference in Harbin
On August 8, Foton Forland 2018 Mid-term Business Conference (North China) was held in Harbin. Themed with "New Era, Shared Future", the conference gathered over 300 people, including officials from Foton, Foton Forland, its distributors and customers.
Currently, Foton Forland boasts a wide spectrum of commercial vehicle products, which mainly fall into four major brands, including Foton Gato, Foton Xiangling, Foton Rowor and Foton Forland.
Also at the conference, Foton Forland's four major vehicle brands were all put on display.
Foton Xiangling V and M Mini-truck
Built on the rich manufacturing experience in the past two decades, Xiangling V mini-truck adopts a new chassis and an interior similar to a sedan. In addition, the vehicle has a host of amenities, including electronically controlled doors and windows, centrally controlled locking system, advanced air-conditioning system. The vehicle can be either mounted with 1.5 L Dong'an DAM15R (horizontal) engine with a maximum 82 kw power and a torque of 142 N.m or 1.2 L Foton 4W12M1 engine with a maximum 63 kw power and a torque of 108 N.m. In addition, Xiangling achieves a competitive loading capacity.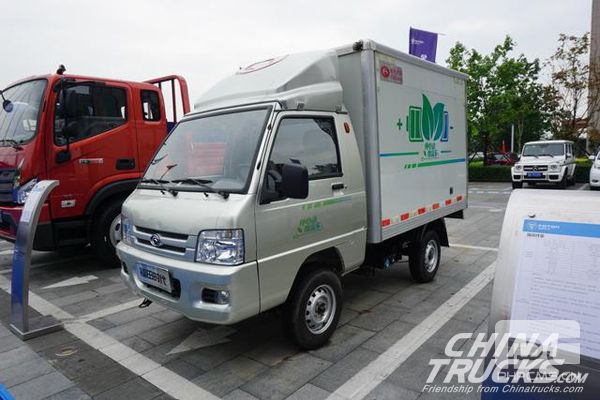 Similar to Xiangling V truck, Xiangling M mini-truck has a width of 1,550 mm. It is equipped with DAM15 engine and boasts a comparable loading capacity to a light truck. Moreover, its ABS + EBD, front disc braking, safety airbag, tire pressure monitoring, safety belt alarming and rear view camera give the vehicle and its drivers a much higher level of protection.
Foton Forland M truck
Foton Forland M3 is a new generation light truck chiefly targeted at upgrading urban logistic market. Providing unparalleled travel comforts for drivers and achieving higher level of efficiency, the truck was developed by fully utilizing Daimler-Benz product development procedure. Having made improvements in over twenty areas, the truck offers a driving experience just like a sedan vehicle. Reaching a normal speed of 70 km/h and 80 km/h, the truck is able to cut its fuel consumption by 10% compared with its counterparts. With an extremely durable fuel filter, the light truck is an ideal choice for inter-city logistic services.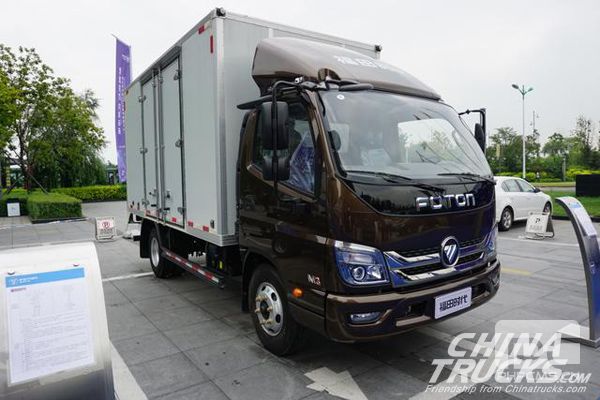 Foton Rowor ES3 and ES5 are especially rolled out to help truck operators cut their costs and improve their returns. Foton Rowor has two types containers available with a width of 2,300 mm or 2,450 mm. The later one has a loading space of 23.5 cubic meters and can load over 10 tons of goods. Equipped with Yuchai YC4S160-50 engine, the truck generates 160 horsepower and fully meets National V and Euro V Emission Standards. In addition, it is mounted with FAST 8JS75TE/8 transmission gearbox, which helps the truck achieve higher fuel economy and cut fuel consumption by 10%.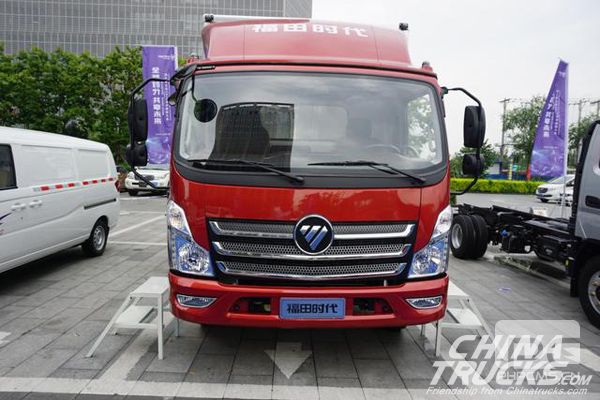 Foton Rowor ES5 self-dumping truck is highly durable and extremely efficient. With a lighter body, the truck generates less noise and has further improved its safety standards.
In the first half of 2018, Foton Forland sold 100,000 units vehicles, including 44,000 units mini vehicles (Foton Gato and Foton Xiangling) and 56,000 units vehicles branded with Foton Forland and Foton Rowor.