Foton Brock Attended 2021 China International Fair for Trade in Services
Date:
2021-09-09
Author:
Rosy
Source:
chinaspv.com
September 9, 2021, Beijing, China, On September 2, 2021 China International Fair for Trade in Services was held and Foton Brock attended the fair as a representative in intelligent manufacturing service field. On the site, Foton Brock technology institute announced to launch Brock electric compression refuse collector and cleaning sweeper.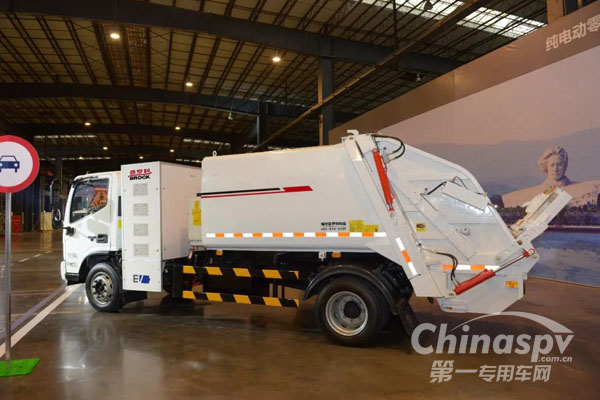 In terms of service, Foton Brock has provided "one-to-one" service and shares over 4,000 service networks of Foton Motor around China to offer customers convenient and timely services.

In manufacture and upgrade, Foton Brock took advantage of internet of things, artificial intelligence, unmanned drive and other technologies to build more intelligent sanitation vehicles, promote industry innovation and improve work efficiency.

Closely following market needs, Foton Brock sanitation equipment combines high safety, long duration, integration, high reliability, high efficiency and intelligent network, which is called "the most reliable electric sanitation equipment in the industry".

As a globally advanced and high-end sanitation equipment manufacturer, Foton Brock hopes to take the opportunity to cooperate with more customers and partners to enrich sanitation vehicles and promote the development of the industry.