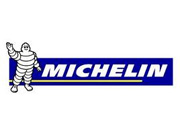 Michelin Group
Michelin Group is active on all continents, from China to Brazil and from The United States of America to Germany and Russia. Michelin manufactures and sells tires for all kinds of vehicles, publishes maps and guides and operates a number of digital services in more than 170 countries.
In 1889 two brothers, André and Edouard Michelin, embarked one of the great human and industrial adventures of our times: one that shaped and continues to drive progress in modern means of transport through constant innovation.
From the invention of radial tires to that of Pax System, and from the first gastronomic guide to the steel wheel, Michelin has played an active role at every stage of the automotive adventure.
Michelin initiated almost every significant technical development in tyres. It turned the concept of the pneumatic tyre into a practical, production proposition and led the way in applying such concepts first to bicycles, then to motor cars and eventually trucks.